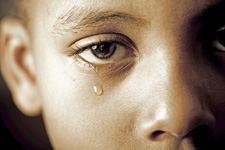 "Be grateful for all the experiences that you have in common with others that you don't consciously think about.  You may be one of the riders on a bus with others today, one of thousands who work in a particular office building, one of the many people who ate an apple, one of thousands who listened to the same radio show.  As you go through your day today, think of all the experiences that connect us".  Sherrie Austin
This quote reminded me how much all of us are connected to one another. It is during life's biggest moments that we are reminded of this connection. We celebrate joy with one another, mourn the loss of loved one together, and share the in pain of tragedy. Whether it is a family member, close friend, co-worker, or even a stranger, we are able to connect to that person on an intimate level and share in their experience. Our Yoga Works family is mourning together as two of our co-workers deal with the loss of a loved one.
Today, I would like you to notice the smaller connections we have with one another. Like enjoying a movie in a crowded theatre, enjoying the sun at the beach, and even the start of a new day. Connecting to the people around you will remind you of all things you have common with them, thus making you more patient and compassionate to them.