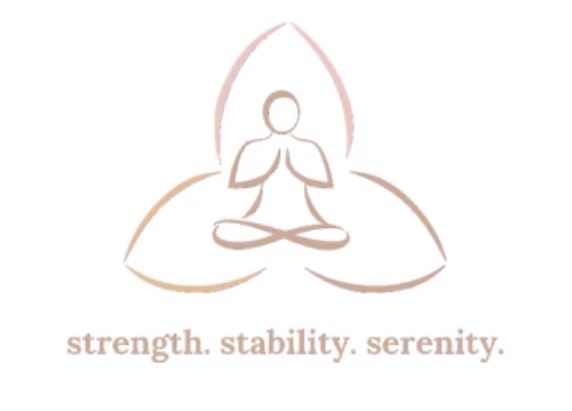 Have you been wondering what a Zoom exercise or Yoga class would look like? It seems strange at first to exercise in your home and not at a gym or studio. I get it. However, there are so many advantages to taking a class from the comfort of your home. 😀
You save time by not having to drive to a facility. No need to stress over parking.
You can have yourself seen or turn your video off. Sometimes we want a little privacy.
You can talk directly to me during the class or type me a private chat message.
You can wear anything you want- pajamas are the new workout norm!
You can take a break whenever you without feeling like you are disrupting the class.
You can do chores ( like laundry) while you are exercising! LOl!
You may feel more confident because there is no-one around to compare yourself to.
You have freedom to adapt your exercise to your needs and to what equipment you have.
And lastly, in my classes, I allow time to chat and socialize. Sometimes we breakout into small groups and discuss a topic. I even host Zoom party's so we have time to chill, talk, drink wine and even play games!
Click here for a FREE Balance & Core Class
Click here for a FREE sample class.
Click here for Testimonials about my Zoom Classes.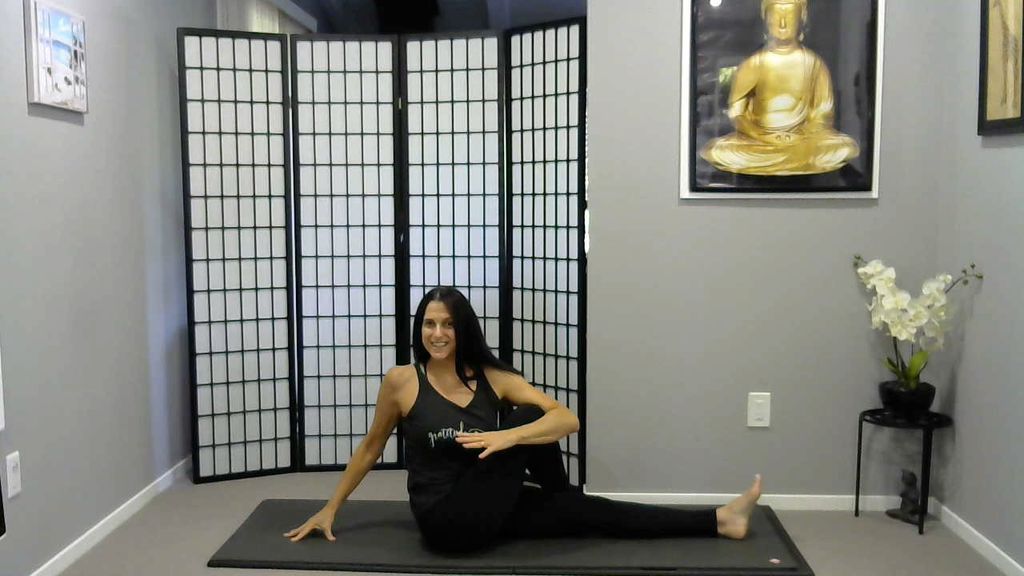 Class Schedule
** Schedule Change: No Class on Tuesday October 26, 2021**
I will be out of town so there will not be class on this day.
Tuesdays- 8:30am "Yoga Flow"- Vinyasa flow, standing poses and stretching
Thursdays- 8:30am "Balance & Core"- This is a fitness class with balance, core and strength exercises with free weights
Fridays- 9:15am "Relax & Renew" – Restore and renew your mind & body with deep stretching, breath work, relaxation and meditation
Saturdays 8:30am 30X30– 30 minutes of my fitness format of Balance & Core followed by 30 minutes of deep Yin stretching. **Please note the last Saturday of the month the class format is Yang/Yin.
Sunday November 14, 2021 @ 8:30am- Vinyasa Flow Yoga– Join me for a Vinyasa Flow Yoga that will leave you feeling amazing! This class is held the 2nd Sunday of the month and is not included in the monthly package
---
Two options to sign up.
1. Monthly Passes– Pay $40.00 for the full month of classes.
Monthly pass includes: Access to all of my classes, inspiring emails, 2 recorded video links to classes, "friend's free week" at the end of the every month, 1 audio meditation link and a FREE 15-minute private mini lesson with me via Zoom.
2. Drop In– Pay a $5.00 drop in rate attend any one individual class. Just click on the arrow in the payment box to see the $5.00 drop in rate option and make a note of the date you are attending class.
3. Donation based class- Scroll down to "donation" pay button.
Click below to sign up.
Please note there are no refunds or credits for missed classes.
---
Choose Payment Option by clicking the down arrow in the box. The drop down window has the single class payment option.
MONTHLY PASS/DROP IN CLASSES
---
DONATIONS/TIPS