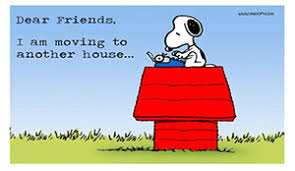 Yesterday I made the big announcement that I am moving to Northern California next month. I have been so worried about making the announcement. I felt like I was letting my students down by not being there for their classes and I felt like I was deserting my friends and family. But the out pour of well wishes from everyone has made me feel a lot better. My dear sweet friend Bunny said that I have taught my students well and although they are sad, they understand that change happens and they can cope better with with it because of my teachings. She went on to say that all the yoga philosophy and long conversations we have had in class and at my retreats have truly made a difference in their lives. I was deeply moved by her statement and realized that my story with you does not end here. I will forever be a part of your lives through my past teachings and hopefully with new ones to come. All of you have touched me in a magical way that I will hold close to my heart.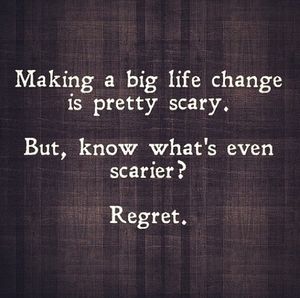 Life has a way of changing and sometimes it changes in an instant. Today is the 14th anniversary of my mothers death. My mother was alive one day and then died in her sleep the next. There was no warning. No time to prepare. No time to say goodbye. I have been haunted by all of the things I wanted to say to my mother before she died. Like how much I loved her and how I appreciated her faith in me. Everyday she thanked me for helping her and told me she loved me. Everyday she told me how proud of she was of the woman and mother I had become. She taught me to value family, friendship and love. I will forever miss her, but her loving words will always remain in my heart.
We must remember that life is fragile and that our time here is not permanent. What ever time we share together must be cherished and valued, so that when we move on, we can have peace and love in our hearts. Life has a way of changing in an instant, so say what you need to your friends and family. I want to thank all of you for allowing me to be a part of your journey and for helping me become a better person. I am so proud of you and I have faith in you.
"There comes a stage in life, when you must go away; whether it is because of personal reasons or professional ones, goodbyes are hard, really hard. But, no one can escape them. We get so caught up in our own small world, that we don't want to get out of our comfort zone. But, to achieve your dreams, you just gotta move away from your friends and family, sometimes. You may be going away physically, but people you love will always stay in your heart." – Unknown
The light in me
will always honor & recognize
the light in you.
I will miss all of you very much. I have cherished our time together and you have made a difference in my life. My heart is full of love and sadness at the same time.