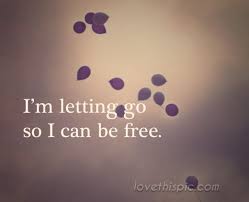 This is the final part of the "10 Things I've Let Go and How This Has Set Me Free " by Sara Fabia. In this lesson we learned to let go of worrying about the future and to let go of pleasing others. Both of these were very profound for me. I took time to observe my thoughts and found that a lot of my suffering is the stories I create about the future and my insatiable need to please everyone. I discovered that I spend way too much time worrying about others peoples opinions, especially when it is about something in the future. My mind spins through endless scenarios  of the "what ifs?" and "what will they think?" that I end up worrying about the future and placing their needs before mine.
"You are not required to set yourself on fire to keep other people warm"- unknown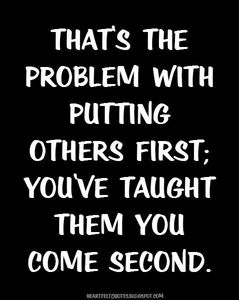 I have learned a lot about my behavior through these 10 steps. I know that the first steps are awareness and acceptance. From there I just try to stop my spinning thoughts and learn from observing myself. I practice gratitude everyday to keep me in the present moment. Day by day, moment by moment, breath by breath. I remind myself that I must set myself free from this suffering and that I am the only one who can stop these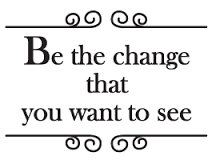 thoughts. I am the only one who has any control of my mind and heart. I am the only one that can truly set me free.
Namaste.
I've let go of worrying about the future.
I accept that there are things in life that I cannot control, no matter how hard I might try. Each time I find myself worrying, I keep telling myself "Time will tell."
I might not always get what I want, but I know I always get what I need. I trust the flow of life, and choose to believe we live in an intelligent Universe, where everything unfolds perfectly. Sometimes in life, even the time needs time.
"Life is simple. Everything happens for you, not to you. Everything happens at exactly the right moment, neither too soon nor too late. You don't have to like it…it's just easier if you do." ~Byron Katie
10.  I've let go of pleasing others.
I no longer seek external validation so that I can feel liked or accepted. Worrying about what others think is a waste of time. Other people's opinion of me is all about them and what they see in me, filtered through their lenses; it has zero to do with me.
I've stopped expecting others to give me what I wasn't giving myself: love, care, and attention. Loving myself as a whole—body, mind, and soul—is not selfish. I keep my cup full of self-love, and I take good care of my needs and my heart's desires.
I have learned how to make powerful choices for my highest good without worrying about disappointing people. People disappoint themselves by setting expectations for who they want me to be or what they want me to do.
Saying no to things we don't want to do is a learned practice and a sign of self-care. If it sounds like a "should," I don't do it. I go for the things that feel like a want. My wants come from myself, instead of being imposed on me by others. I always choose how I am spending my precious time and with whom. I know my time is my life, and it's never coming back.
My life is about me and I have the right to make my own choices. Life is to be lived, not existed, and I choose to live it authentically, with no apologies and no regrets.
"Nothing others do is because of you. What others say and do is a projection of their own reality, their own dream. When you are immune to the opinions and actions of others, you won't be the victim of needless suffering." ~Don Miguel Ruiz