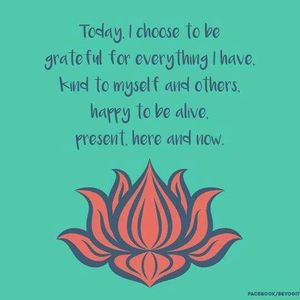 The past few months have been challenging. I have witnessed true suffering, illness and pain in some of friends and students. I witnessed cancer, a death in the family, a death of a pet, illness, financial strain and depression. It reminded me that life is very real and sometimes we get so caught up in the the day to day maintenance of living that we overlook truly living.  We must have gratitude for all of the good things around us. Yes, life can be very hard and stressful, but there is always good around us.
My best friend is battling round 2 of her cancer. She never complains about her pain and fear. She finds the things around her that make her smile. She prays and and has faith. She planned and paid for a trip to Europe next summer.  I have learned so much from my friend and how she deals with what  life has dealt her.  She chooses to be happy and deal with her cancer in a proactive way. She saw a nutritionist and changed her diet; she researches and educates herself on her disease; she keeps in close contact with her family and friends; and she tries to do as much normal stuff as she can (laundry, dishes, pay bills).  She reminds me that life does not have to stop when we are suffering. We can still live moment to moment and experience happiness even through the most challenging times.
"Happiness is not something ready made. It comes from your own actions." ~ The Dalai Lama
I have learned that happiness is inside of us. It is not about our appearance, our financial status, our belongings or even our health. Happiness is about what is happening within us and our actions. Do we allow life to beat us down and surrender? Or do we look deep within ourselves and find the seedlings of happiness? Do we keep living moment by moment with gratitude, compassion and love? Rise above the suffering and embrace even the smallest of joys.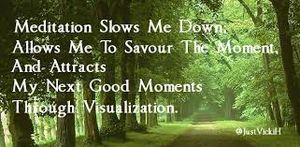 Meditation is a great way to look within and discover the strength, peace and joy within. It is simply about pausing in stillness and observing your breath. When your body is still the mind will slow down. And when the mind is slow and focused on your breathing, your emotions will settle and the mind will clear. This will allow you to savor each moment, breath by breath. To embrace the happiness within.
My friend has taught me how to survive the trials that life often brings. She has reminded me to be grateful for every day I am alive and to embrace the peace and happiness within.  To find the joy in even the everyday tasks and chores. To be grateful I am well enough to do them. To plan the future and not get stuck in the past. To live each moment with attention to each detail. TO CHOOSE HAPPINESS.
Namaste.