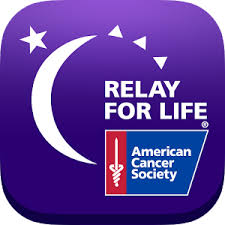 I am doing a special 90 minute cycle class at Total Women Gym on Tuesday May 9 at 8 am. This is to raise money for the Relay For Life. I am riding to support my dearest friend Kirsti with her fight. She is a true inspiration and a fierce warrior!
If you can't join me but want to donate, you can drop a donation of at the gym or go to the Real For Life website.
Sadly all of know someone who has cancer or has lost the battle. Here is a list of people I know who are still battling cancer. Some are in remission or still battling it, and some have sadly lost the battle.
SURVIVORS:
Kirsti Contreras
Dave Friedin
Jackie Field
Sue Ellen Hiatt
Barbara Rosen
R.I.P:
Ann Sticksel ( my friend Kirsti's mom)
Uncle Dan Ricigilano
Richard Brown
Unfortunately, I know more people, but these are the people I am comfortable posting their names.