This past month has been filled with moments of pure realness in my life and I wanted to take this moment to be real with you. My life is far from perfect or ease. I have real struggles just like you. I have had many life altering changes in the last 6 months that have had profound effects on me. Moments where life taps you on the shoulder and says "Pay attention, I have something to teach you!"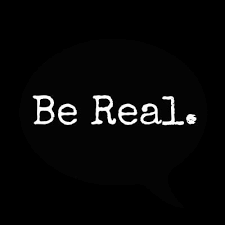 I have been getting settled into my new home in Auburn. I am teaching a lot of classes and starting to acclimate to my new area. One of the things that has come up in my meditation is that I don't feel like I am being completely real with all of you. I have had friends comment that I am "living the good life". In some ways I am and in other ways it is down right stressful. You see, we have hit a bump in the road with our finances and so I am teaching as much as I can and Doug is looking for a full-time job. In dealing with this financial bump in the road I have had to dig deep to find gratitude in this situation. A big part of finding gratitude in my situation is honesty and Being Real. All of us have hardships and suffering. There is no need to pretend that everything is perfect. Whether it is health, or finances or family issues- all of us are going through something. It is during these difficult times that gratitude becomes even more important. When we feel gratitude for the simple things in our lives we are connected to the world outside of our problems. Thus, making our problems easier to cope with and we develop a sense of true realness in our lives.
' The more Grateful I am, the more my life is supported"- Deepak Chopra
So I remind myself everyday of the things I am grateful for and to cherish them all.
This past month my dear friend Cyndee came up for a short visit. She did the Arthritis Walk with me and we spent some quality time together. For this I am grateful.
This past month I had some wonderful new gym friends and my family come out to support me in the Arthritis Walk. For this I am grateful.
This past month my dear sweet 'sister" Kirsti found out that she is cancer free! For this I am grateful.
This past month has blossomed with teaching jobs opening up for me. For this I am grateful.
This past month my husband has worked insanely hard removing the ugly orange paint and wall paper under it in our kitchen. For this I am grateful.
This past month the rain has finally stopped and I have sun filled days. For this I am grateful.
What are grateful in your life? The simple things. It is easy to be grateful when everything is going right in your life. But can you find gratitude even during the most difficult of times?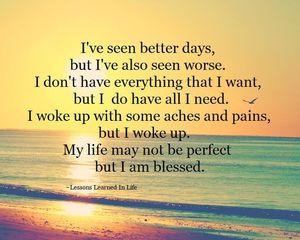 Now, on to up and coming news!
Next month I will be coming down to So Cal for a workshop and I will be staying at Cyndee's house. I will be there on Thursday May 30 and heading home on Sunday June 2. Cyndee will be hosting an open house style "Meet & Greet" at her house on Friday May 31 from 4pm-6pm. Come on over for some conversation, coffee/ tea and cookies! I would love to see you and catch up! I hope to see you on this trip. If I don't, you can always email me or call me.
I still have a few spaces left for my Gratitude Workshop on Saturday June 1 at Total Woman Gym. Click here for more details.
Have a beautiful day filled with gratitude. And remember to keep it real!
Namaste.