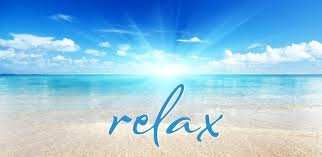 Well summer has begun and with that comes our busy schedules! This is the time of year for travel, spending time with family and enjoying the outdoors. I have been able to enjoy our community pool and I am loving it! This past month has been very active for us. We took a trip to So Cal, we have been working on the house and now we are preparing for our son's college graduation celebration.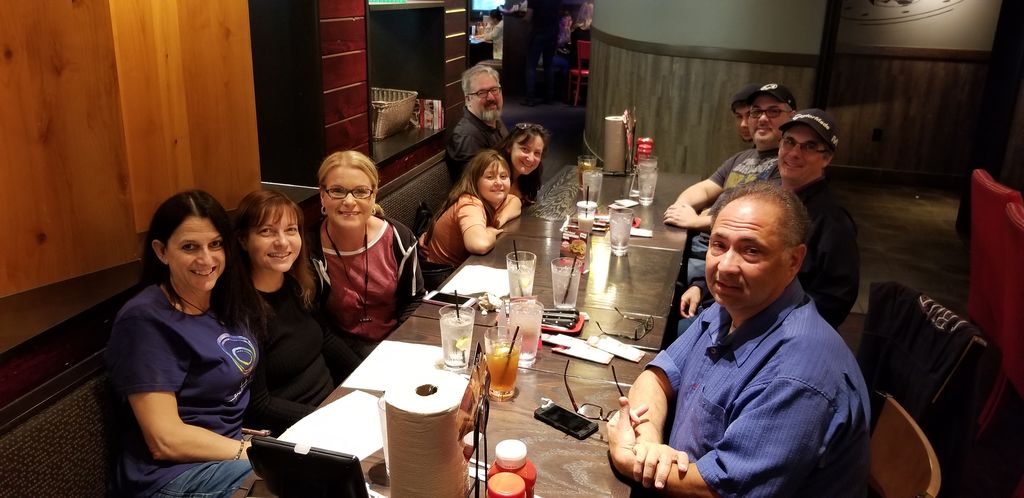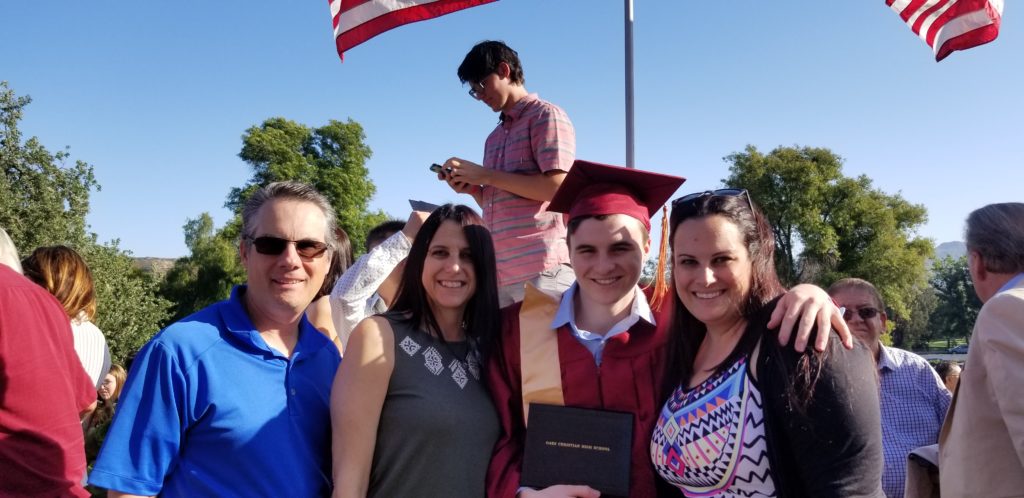 Our trip to So Cal was amazing! Both of us thoroughly enjoyed seeing our old tribe, friends and family! Our nephew's high school graduation was very moving and the bonus, we got to see our daughter too! Doug visited our old house and golfed with a couple of his buddies. Additionally, we enjoyed a wonderful dinner and conversation with our extended family. We stayed with Cyndee and Chris and could not of asked for better hosts. We felt pampered and very relaxed staying with them. I already miss waking up to my coffee being made!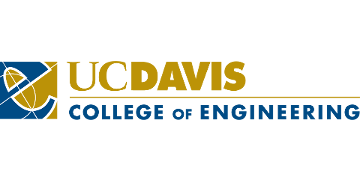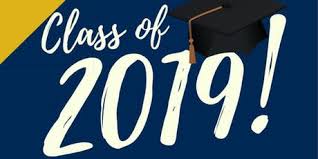 This week our son graduates form UC Davis. We are so proud of him! Our daughter and her fiance are flying up to celebrate along with Doug's sister and her family. We will have a house full of family and love! The bonus for this celebration is that both of our kids will be home for Father's day! If you have adult children you know hard this can be! I can't remember the last time both kids were home for Fathers Day!
Doug has taken a break from golf and has been painting the interior of our house for a month. We ended up getting crazy deals on paint so we took the plunge. It looks absolutely stunning. I never knew how much changing the color of the walls could change the whole feel of the house. The orange/brown is gone and the new light grey /white makes our home feel so much calmer and settled. Doug gets the rockstar award for all of his hard work!
Many of you have expressed concern and compassion after my last post about our financial situation. So I thought i would give you an update on our financial bump in the road. Doug is still looking for a job and is keeping a positive attitude. The good news is that we had a solution that presented itself to us. Someone needed a place to live for a few months and we had an extra bedroom. So we decided to rent out our downstairs bedroom for about 4 months to one of my yoga students up here. Long story short we are helping each other out. She will be moving in at the end of this month and I am excited to hang out with her.
It is really strange the way things have been aligning for us. The timing of our painting the house, the timing of getting a roommate and the timing of me picking up special event classes and workshops have really helped to put our minds at ease. It comes down to trusting the process and letting go of trying to fix everything. The moment I surrendered to our situation and let go of trying to navigate it, things started moving in the right direction. We are not over the bump yet, but we can see over it now.
Unshakeable Trust Seal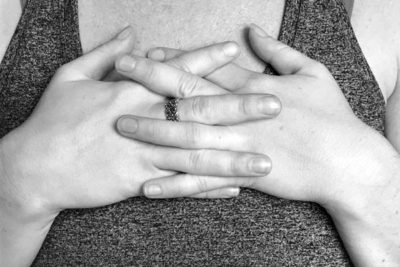 This mudra represents unshakeable self-confidence, inner strength, and faith in something greater.
Sometimes we try too hard, push too hard for answers and solutions. Life is always going throw us bumps in the road. The lesson here is to trust the process. The next time you are faced with one of life's challenges, try using the Unbreakable Trust Seal mudra. Just sit with your hands in place and breathe. Say the words " i trust in the process. I trust myself. " You may find yourself being presented with the direction you need to take.
Thank you all for sending so much love and support our way. I feel so honored to have so much love in So Cal and so much new love up here in Auburn.
To my So Cal friends, I look forward to seeing soon. I am hoping to plan another workshop in September of this year at Total Woman Gym. More on that next month….
Namaste.
P.S. I posted the playlist from the Gratitude Workshop. Click here to view it.