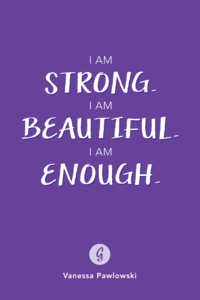 This past month has been a bit of a roller coaster ride for me. I have been busy with my classes, yoga retreats, clients and my nutritional protocol. It has been a bit of an emotional ride too as I am struggling accept where my body is at this time. You see, I suffer from poor body image and I am a recovered anorexic. I can say recovered because I have been "clean" for 20 years. But, this anorexic mind does not leave you. It brings up feelings of not being pretty enough, skinny enough or good enough. It is something that I live with everyday, just like a recovering alcoholic.
What brought these thoughts to the surface for me recently? Well, as I have been working hard to heal my gut and reverse my auto immune disease; I have had the side affect of losing weight. My body has changed a lot and my clothes do not fit. Usually people love this. For me, it brings up the war in my head. I have to really practice accepting where I am today and not force myself to try to get thinner. A part of my mind knows I am healthy where I am today, but another part of my head thinks that if I get thinner I will be a better person. I will be enough. I will be pretty enough.
Here is an example of this war in my mind. One of my sweet students bought me the cutest pair of yoga pants yesterday. I absolutely love them. BUT- the size is one size smaller than I usually wear. I immediately protested and said there is no way these will fit me. I tried them on and they fit. I still protested. I even drove to the store where she got them and tried on the next size up. They did not look as good as the smaller size. So I kept the smaller size. Now I feel stress and worry that I should of kept the bigger size. What if I gain weight and they don't fit? What if I bust a seam? But I know on the other side of my brain that I just have to ACCEPT where my body is today. Enjoy the yoga pants and if they don't fit someday in the future, it is not a big deal. Easier said than done. LOL!
This is a real struggle for me but I am working on accepting myself and my body where it is today. These yoga pants have pushed me into an uncomfortable part of my mind, but I need to be here. I need accept the smaller size and accept that this is where I am today. I need to let go of worrying about what size I will be tomorrow. It is a work in progress and everyday I am learning acceptance.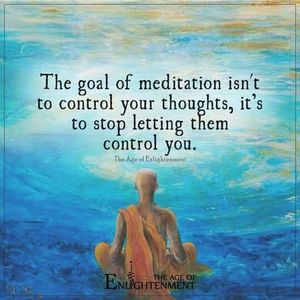 I am learning to let go of thoughts that cause a war in my mind.
I vow to practice accepting my body where it is today. Practice, practice practice.
Do you feel like you need a break from the worries and struggles of everyday life? Do you have a war of thoughts in your mind?   Are perhaps dealing with a personal issue that you would like to release? A day in the mountains could help you! Come spend the day enjoying nature and exquisite quietness! My mountain retreats will leave you feeling relaxed and nourished.
In my yoga retreats there is always a philosophy discussion and a theme. I teach a day filled with self care and guide you into self introspection. I use music, dancing, singing, mantra work, breath work and yoga poses. I give you a day of just experiencing your life and emotions in a positive way. You leave feeling connected to your self, your loved ones and the world. I always feel so inspired, happy and peaceful after one of my retreats.
If you would like to spend the day with me, click on the Retreats tab for more information on my yoga retreats.
Namaste.