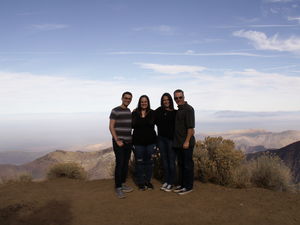 I  recently have been thinking a lot about the people in my life that I love, cherish and trust. My husband, my kids, my in-laws, my friends and my yoga/fitness students. Each and everyone in my life shares in an intimate connection with me. How cool is that? I am blessed to share my thoughts, love and teachings with so many wonderful people. I often remind myself of this when I am deeply missing my mother. She had such a light and always expressed her love to her family. Not a day went by that she did not tell me how much she loved me, appreciated me and was proud of me. She doted on her grandchildren and even remembered to to express her love to our pets. At Christmas she would make sure everyone had a stocking to open up- even the pets! She kept a tiny Christmas Tree in her room that brought her so much joy. My mother taught me how to love freely and unconditionally. She was always making sure that our home was open to anyone who wanted to come over and for anyone who needed us. Even when we had no money, she still tried to help others and bring them joy around the holidays. I miss her smile, her wonderful laugh, and most of all her warm embrace.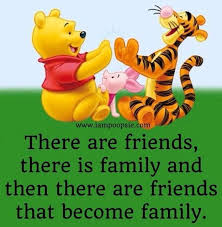 So today, I am reminded that family extends further than the bloodline. The urban dictionary defines family as "a group of people, usually of the same blood (but do not have to be), who genuinely love, trust, care about, and look out for each other. Not to be mistaken with relatives sharing the same household who hate each other. REAL family is a bondage that cannot be broken by any means."
Here is my family:
My husband- he is my rock, my best friend, and loves me enough to stick by me even during the toughest of times. He is my one only. My forever love.
My kids-  have grownup into kind, loving and generous adults. They continue to amaze me with their intellectual minds, big hearts and beautiful souls. They are my greatest joy and the light of my life.
My brother- has always been there for me. I know I can count on him. We share the pain in losing our mother, but we also share in the joy of her memory. We have a sibling bond and a love that is genuine.
My in-laws-are  kind, loving, supportive and have opened themselves into my life with unconditional love. I can always count on them.
My friends- some of my friends have been in my life since I was a teenager ( just like my husband) and some of my friends are more recent. But all of them share space in my heart and have become a genuine part of my family.
My yoga/fitness students- continue to amaze me with thier openness to my teachings and their dedications to my classes. I have a deep sense of gratitude for their trust in me and for allowing me to share in their physical and emotional health.
This holiday I feel surrounded by my family in all areas of my life. And for this, I am grateful and humbled. I only hope that I can be that light in their life, just as my mother was.
" I honor the the place in you which the entire universe dwells.
I honor the place in you which is love, of truth, of light, and of peace.
When you are in that place in you, and I am in that place in me…
We are One."
Peace. Love. Joy.
Love,
Toni