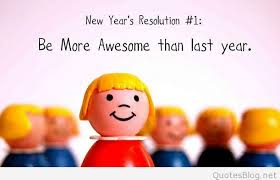 I cannot believe it is already the middle of January. It seems like yesterday I was planning for the holidays. Sometimes I feel like January passes us by too quickly. The first week we are still coming off the holidays and putting our house back together and then by the middle we are making resolutions for the rest of the year. By the end of the month we are wondering why we did not start the new resolutions! LOL. I have decided that instead of making all my resolutions in January, that every month I will take a closer look at myself and find small ways to improve my well being and happiness. Our needs, desires and bodies are changing all the time. Making a years worth of resolutions in one month does not make sense to me. I want to continue to grow as person and just be more awesome every day!
I hope to see you in one of my classes. I have been having my students plant seeds of growth. So far we planted the seeds of health and balance.  Come join me and learn how to plant, grow and nourish yourself to a happier, healthier, more AWESOME you!
Here are a few tips to help you be more Awesome!
Find time to pause and reflect on your life in the present moment. Make changes in your that serve you, not your ego. A smaller number on the scale is not going to make all your problems go away.
Eat healthy and exercise because you want to and because it makes you feel vibrant.
Do things that make you happy. Even if it seems silly or outrageous!
Bring balance into your life in simple ways. If you are constantly tired and run down, try going to bed a little earlier. If you feel like you have no time for anything, maybe you are trying to do too much. Look for ways to simplify your life.
Learn to say "no". This is really hard for me, but I am finding that this two letter word had really helped me simplify my life.
I hope to see you soon. Click on the "schedule" tab to see when and where I am teaching.
Namaste.