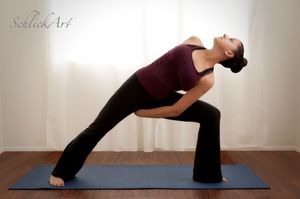 I would love to hear from you. Feel free to message me with any questions about my classes or private lessons. Use the form at the bottom of this page to send me a private message.
In my private yoga sessions, I provide individualized yoga poses to meet your specific needs. Whether you are a novice or experienced practitioner,  my private lessons can help you deepen your yoga practice safely and effectively.  I can work with you on recovering from an injury, easing arthritic pain, meditation,  relaxation, and stress relief. I also offer private strength training, which you can combine with your yoga training.  Please contact me for rates and availability.
Additionally, I host Yoga Retreats out of my studio in Pine Mountain Club  and I give Workshops at various locations. Click on the "Yoga Retreat" tab or the "Workshop" tab for more information.
Contact me here: