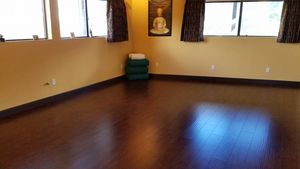 My studio address:   2124 St. Bernard Drive 
**New Students: your first class is free!**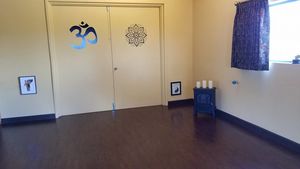 Class descriptions:
Mondays          11am- 12pm:   Chair Yoga for all levels– This class is designed for the beginner student to the advanced student. We use a chair to work on alignment and to build strength in the yoga poses. The chair also helps keep the spine elongated which allows you to get deeper into the poses without strain. I give modifications for all levels and help you develop a yoga practice that is right for you.
Wednesdays   11am-12pm: Yang Yin yoga- This class will start out with yang type yoga poses such as standing poses, balance poses and vinyassa flow. Then the last 20-30 minutes will be yin yoga which is sustained stretching and mindfulness. You will leave feeling stretched, relaxed and happy.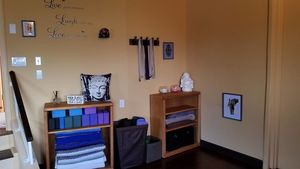 Thursdays       4pm- 5pm:   Stretch & Therapeutic yoga- This class is designed to help relieve stress, tension and pain. You will learn breathing exercises, guided meditation, restorative poses and how to stretch safely. Additionally, we will use tennis balls to work out physical pain and tightness in the muscles. You will leave feeling relaxed and rejuvenated.
Cost:
3 options for payment:
$10.00 to drop in on any class
$40.00 Punch Card (5 classes) – good for 3 months and can be used for any class
$30.00- **package rate for 6 classes in a session- must choose one class for the 6 weeks and sign up
For questions or to sign up, contact me here:
Contact me here.